Be it a small, mid-sized, or large business, an office needs to be productive in order to sustain in this competitive market. Perhaps, this is the reason that nowadays businesses don't refrain from investing in the latest technological products meant to enhance the productivity of the workforce at the office. Be it a compact charger, a smart desk lamp or a light diffuser, often compact in size, the best of gadgets offer the best of technology to ultimately increase ergonomics at various offices.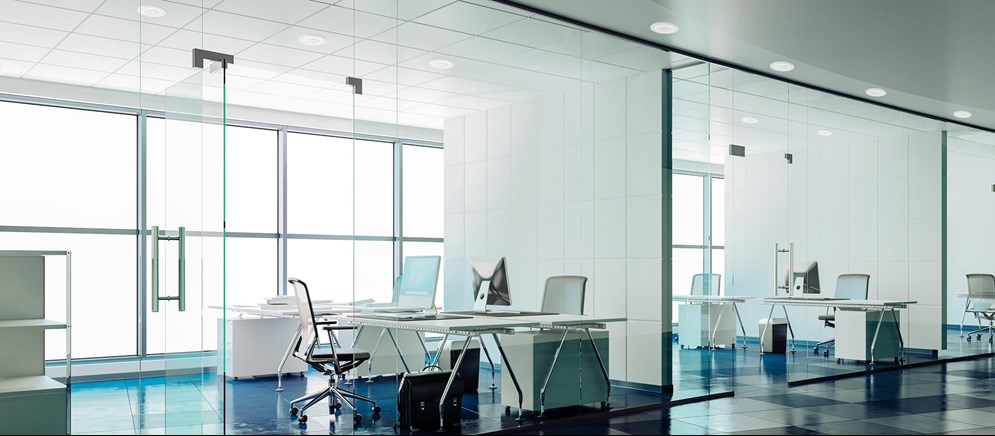 So, here is a well-crafted list of all the must-have revolutionary equipment your office needs in 2018.
Standing Desk Cum Treadmill- A Unique Way of Gymming in Office Hours
You will no longer get the chance to make an excuse of shortage of time to miss the workout sessions at the gym! Yes, once you install an interesting gadget like the Standing Desk Cum Treadmill at your workstation at the office, you will get the golden opportunity to indulge in workouts while at the office too. Sounds interesting isn't it?
The only drawback of using this device is increased energy bills, but that's okay if you happen to be more fit using this device efficiently while not compromising your professional performance too. Mixing fitness with work using this Standing Desk Cum Treadmill will cost you approximately $600 a piece.
Wall-Mounted TV Dashboard- A Cool Way to Display Business Performance
You know your business is achieving new heights, but do others know about the same? Well, you just need to install the smart Wall-Mounted TV Dashboard at any central location in your office and that's it! This device helps in displaying your marvelous business performance not just to the entire office but to the visitors too. It can be easily connected via Chromecast, AirTame, and Rise Vision.
Moreover, with Wall-Mounted TV Dashboard, you can actually promote the feeling of data transparency with your employees and guests in an innovative way. Go for a trial of this device and then enroll yourself for any smart plan ranging from a starter plan of $29/month to $199/month team plan.
Skypanel Fluorescent Light Diffuser- Offering a Relaxing Tone to Eyes at Work
Working in front of computers and laptops for hours do harm our eyes, so why not install the amazing Skypanel Fluorescent Light Diffuser? Meant to diffuse the irritating glare of the conventional lights that we use at offices, this diffuser can be easily replaced in place of your old acrylic light diffuser panels.
Available in a couple of designs and sizes, the Skypanel Fluorescent Light Diffuser is easy to install and gives an illusion of an open space in the office. Be rest assured of an increased productivity at the office by installing these light diffusers. This amazing device would cost you approximately $44.
Solar Window Charger- Utilizing the Solar Power in an Incredible Way
Up next in the list of must-haves office gadgets in 2018 comes the incredible Solar Window Charger. Forget charging your smartphones with regular chargers by installing this easy to use and economical solar charger.
Designed to absorb solar energy from the window, this charger helps to save a lot of energy that otherwise goes wasted in charging mobile phones. Priced at approximately $37, this compact Solar Window Charger is available in colors like white and black to match all kinds of office interiors.
Lumigent Voice Enabled Desk Lamp- Simplifying Video Conferencing
Up next in our list of revolutionary equipment that your office needs in 2018 is the interesting Lumigent Voice Enabled Desk Lamp. Designed to simplify video conferencing, this hi-tech Alexa compatible lamp from Cerevo easily responds to all the voice commands changing the brightness of its LED lights and even positions.
Featuring a smart 8-megapixel camera, this lamp can even click your photographs in a fraction of seconds. Moreover, you can easily connect this magic lamp with any smart device via Wi-Fi or a USB port. Use it to believe that this desk lamp is seriously a boom for video conferencing in offices. Priced somewhere between $400 and $700, this gadget was first unveiled at CES 2017.
7-Port USB Charging Station Dock- Solving All Your Charging Needs
Get rid of all your charging needs with the smart 7-Port USB Charging Station Dock from Kavalan. 2 out of these 7 USB ports are meant for fast charging.
From a smartphone to a smartwatch and even an MP3 Player; all can be charged quickly and in a very compact way using this amazing gadget. All one needs to spend to buy this device is approximately $40.
PenPower WorldPenScan X- Handheld Scanner for Enhanced Mobility
On number seven of our list of revolutionary equipment your office needs in 2018 comes none other than the very unique PenPower WorldPenScan X.
Considered to be one of the best handheld scanners to promote mobility while scanning important documents and images, PenPower WorldPenScan X is designed to offer compatibility with Android, iPhone, Mac, and Windows device. Priced at approximately $100 this device is seriously not to be missed out!
So, go pick all or at least some of these cool gadgets to make your office smarter in look and powerful in performance!
Image Source – Google